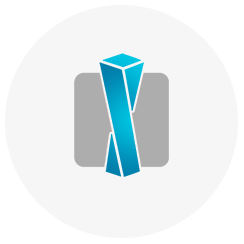 Ion is a specially crafted next generation cloud based virtualization connectivity protocol. The Ion protocol virtualizes certain computing devices and components. The virtualized components are kept on the remote and local devices and using a highly intelligent and multistage compression algorithms the virtualized devices are synced in near real time. Due to the compression and intelligence the amount of data needed to synchronize is often very small. The multistage compression algorithm allows for both a lossy and lossless transmission of the data. All data is transmitted in a highly compressed lossy format and when the Ion system detects that the network bandwidth is idle or partially idle it will then replace the lossy data with lossless data. In most situations the users will not notice the lossy data even existing since the switch occurs rapidly. This allows for bandwidth to be utilized to its maximum potential while still delivering a fast user experience.
The Ion protocol is designed for low bandwidth situations and allows for a system administrator and user to adjust some of the compression controls to allow for rapid user response when bandwidth limitations are more extreme. By virtualizing all of the remote devices and components, Ion can function with any type of server and client. Ion has multi-destination capabilities built in that allows it to include routing capabilities and failover into the protocol itself. The multi-destination capabilities of Ion have been expanded to include fastest route connection capabilities that produces a similar result to typical geographic load balancing capabilities while still being unique and able to deliver failover, bad connection routing and other forms of network infrastructure compensation.
Ion or RDP - what are the differences between the two protocols?
| | | | |
| --- | --- | --- | --- |
| FEATURE | ION | IGNISION RDP | AVERAGE RDP |
| Client Side Scripting Capabilities | | | |
| Multiphase Lossy & Lossless Compression | | | |
| Automatic Gateway Failover | | | |
| Fastest Connection Route Detection | | | |
| Geographical Load Balancing | | | |
| Device Virtualization | | | |
| Remote Display | | | |
| Remote Keyboard & Mouse Input | | | |
| Industry Standard JSON Configuration Files | | | |
| Connection File Deployment | | | |
| Automatic Username/Password Login | | | |
| Client Side Generated Server Fingerprint & Validation | | | |
| TLS Encryption | | | |
| Network Layer Authentication | | | |
| IPv6 Compatible | | | |
Features
Ion Protocol provides a 2-1 data savings over VNC (including audio, which VNC does not support). These savings become even more significant when compared to Microsoft's Remote Desktop Protocol. Compared to Microsoft's protocol, Ion provides a 10-1 data savings over RDP. All of this translates into a remote session that feels and acts like a local desktop and OS.
Ion goes beyond accelerated performance to deliver a rich feature set that is also unique to the protocol. With RSA 2048-bit encryption that is TLS/FIPS 140-2 compliant, there is no longer a need for a VPN with Ion Protocol. A universal printer driver allows users to easily print to a local or network printer without having to install any drivers on the server. Command Keys are mapped instantly for users to increase productivity and ease of use.
When it comes to multimedia, no other protocol can deliver like Ion. Full motion 1080p video with audio in-sync can be achieved with less than 1Mbps download speeds at the client. Because of this the protocol can support streaming flash video, high-end audio and video editing, and any other type of multimedia playback.
Ion Client is provided as a free client for Aqua Connect customers.
System Requirements
Server Software :
Ignision Server
Client OS :
Mac OS X 10.8
OS X Mavericks
OS X Yosemite
OS X El Capitan
macOS Sierra
Windows Vista
Windows 7
Windows 8
Windows 10
In Development :
Linux, iOS, Android, HTML5, Chrome OS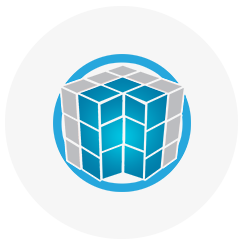 Ignision Server
Ignision Server allows organizations to turn Mac hardware into multi-user servers.
Learn More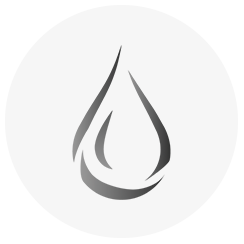 Remote Desktop Services
Looking to deploy legacy versions of Mac OS X to your users? Remote Desktop Services support 10.5 to 10.9.
Learn More